It's time to set the record straight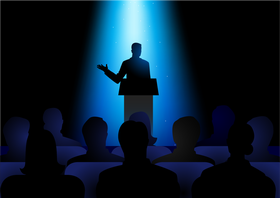 Here at your original Hawkesbury Radio, we felt that it is time to set the record straight. Hawkesbury Radio can trace its roots back to 1978 when test broadcast commenced from the Richmond School of Arts. The full community licence was granted in 1983 and Hawkesbury Radio has broadcast every day since. Around 2007, there were a group of Hawkesbury Radio members who had their own ideas about what a community radio station should be and started a campaign to discredit the management of Hawkesbury Radio. They decided not to follow the democratic model. They did a Donald. Create fake news and then tell everyone that you have won.
After everything the community has been denied by these people acting for their own benefit, Hawkesbury Radio is still strong and has withstood many investigations by various government departments. The only error that they have found is that some of our paperwork was not lodged as required. Hawkesbury Radio has been subject to professional audits since last century and there has never been a problem found.
After the most unprecedented year of our lives, Hawkesbury Radio is still the dominant broadcaster in the Hawkesbury. Hawkesbury Radio take pride in what we do and as always, we do it for you, the listeners. We have no ulterior motive, we are not trying to find a pot of gold at the end of the rainbow, we just want to keep you connected in 2021.
Hawkesbury Radio is not looking at the past but looking to create our future.